Welcome to Bellingham Office Equipment
On-site service, maintenance, sales for all major brands in Whatcom and Skagit counties!
(360) 656-6258
Every business is unique. Especially yours. That is why businesses choose Bellingham Office Equipment. We are the experts in copier service, printer repair, fax repair, & scanner repair with the knowledge and experience to implement solutions that meet your individual needs and budget. YES, we also fix Xerox!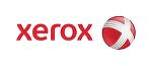 Technology Changes

As times change so too does the type of equipment necessary to keep pace in the business world. Roll your mouse over the printer to see how much technology has changed in the past few decades.
At Bellingham office Equipment we believe that old equipment is not necessarily bad. In fact some of the best built machines are from generations past when more metal was used in favor of plastic. Keeping your equipment working at its best is our commitment no matter how old.
Experience You Can Trust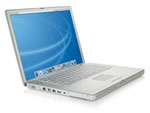 Today's integrated technology more than ever requires people with the skills, training and experience necessary to maintain and repair these complex machines. Bellingham Office Equipment is your resource for experience. We keep current with the latest developments in the industry.
Buying a Copier or Printer?
It seems like you have to learn a different language to understand the world of technology today. Our 'faq' section will help decode the mystery by explaining the terms of the industry. Check it out here.
Don't Throw it Away, Fix IT RIGHT!
Tired of the other guys telling you that you have to buy a new machine just because yours is too old? Don't give up, call Bellingham Office Equipment TODAY! We can fix the problems that the other companies can't. We have the skill and experience to fix any machine old or new. We'll tell you honestly what it will take to make it work.
Use the Best Supplies in Your Machine
At Bellingham Office Equipment we offer a full line of supplies for your machine. Off-brand supplies can be a great value or can damage your macine forcing costly repairs. We offer OEM (genuine) manufacturer recommended products and a hand-picked selection of trusted aftermarket supplies which we stand behind. If a product we sell you damages your machine we will replace it and repair your machine at no cost to you. Guaranteed!
What's the Catch?
There IS NO catch! We have built a reputation on new ideas and new solutions to grow the increasing demands of the market place. We believe that building a relationship with our clients based on trust and reliable support is the key to success. Our complete line of products, un-matched customer support, experience, and uncompromising standards is the key to our success and yours. Call us today to learn more (360) 656-6258
Why Call Bellingham Office Equipment?
Here are just of a few of the reasons to call and make BOE your one-stop office equipment partner
Service - experienced service from highly trained and qualified technicians
Supplies - our supplies guarantee is unique in the area
Sales - leading the industry in competitive products at aggressive pricing
Customer Support - we are just a call away to provide you with assistance with virtually any issue
Check out our yellowusa listing at Seattle Copying & Duplicating Service on YellowUSA.com
Friday, March 25, 2016